Discover more from Doctor's Note
Andy Polaine's newsletter containing a mix of essays, book recommendations, links, commentary, and thoughts about design, innovation, technology, society, personal, leadership development and coaching.
Over 1,000 subscribers
Doctor's Note – Issue 18 – Sometimes you have to boil the ocean
In this issue: My online courses / Anti-racism is a marathon, not a sprint / Boiling the Ocean / Beyond the Double Diamond / The Linkhole / Book Corner
Welcome to Issue 18 of Doctor's Note. If you were forwarded this by a friend, you can sign up here. It's free, but if you love it, you can buy me a coffee and I'll love you back even more.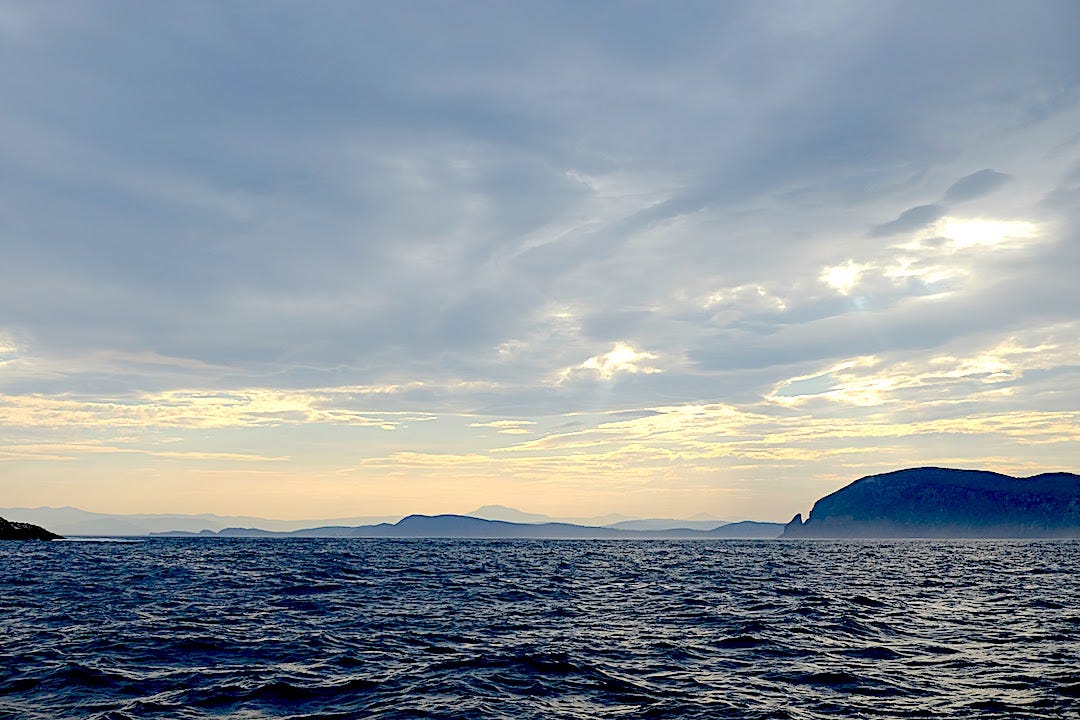 My online courses
I'm planning to run online courses of those that have been most popular at conferences and amongst clients. Online I run them as several 2–3 hour sessions, along with some videos and self-study, rather than one long one, so that you don't have to block out a whole day. Plus people tend to find long online training sessions too tiring.
I have sometimes titled Storytelling and Pitching for Teams as "for designers," but actually it's not just designers who have to do this. Projects and their data can't tell their own story alone. I've seen the most brilliant pieces of work fail to convince, because they were presented badly with a muddled narrative. And I've seen some, frankly, superficial bullshit win over stakeholders, because it was presented slickly. The telling of a project's story, whether as a pitch, proposal, presentation or documentation, is as important as the project idea itself and can be the difference between success and failure.
Leading Conversations is a version of a course I teach over at HSLU. From setting up and leading teams to coaching juniors and managing upwards, steering a project successfully through the organisation or with clients, learning how to lead conversations of all kinds is critical to success. The further you get into lead and design leadership roles, the more you'll realise that most of the work is not design problem solving — it's people wrangling. It's the stuff you're not taught in traditional design school. Most people learn it as they go along. This course gives you a boost so that you can learn from all the mistakes I've made and, I hope, save yourself a bit of pain.
Introduction to Service Design is what it says it is. I'll take you through the mindset, key methods and approaches (and a little bit of history) of service design. It's useful if you're wanting to move across from other areas of design and if you're in an organisation managing the design and delivery of services. You don't have to be a designer to take this course and I've frequently taught this to non-designers.
At present, I'm prepping these. I'd be really interested to know which ones you might be interested in and in which timezone, so drop me a line.
---
Anti-racism is a marathon, not a sprint
An awful lot has happened in the world since the last issue of Doctor's Note. I'm experiencing time in strange ways. It feels like nothing and everything has happened over the past three months. I heard a song that was a hit in January and remembered it as years ago.
Watching the Black Lives Matter protests and attendant police rioting left me feeling like nothing I could write would be meaningful in the face of what is going on in the world. All I can offer is my personal stories.
For me the protests and ensuing movement stirred up a lot of feelings. I'm the white, middle-aged, middle-class father of a black daughter. I'm very aware of being in a bubble of white privilege that also envelopes her for the time being, but that will shift as she grows up and spends more time out in the world on her own.
I almost never write or post anything about my daughter online, because I want her to be in control of her own online presence when she is ready. I've also avoided it in this context, because I don't want to instrumentalise her in any way.
I see a lot of well-intentioned activity amongst my white peers at the moment very much wanting to be part of change. Although this sometimes misfires, it's heartening to see a growing movement of allyship, which I hope creates enough changes in nodes of the system to change the system entirely. I can only imagine it must come across with a mix of eye-rolling "finally" by people of colour along with a sense of possibility of actual change tempered with the knowledge that the road ahead (and behind) is longer that many white people imagine.
I mentioned my daughter because she is my daily, hourly, constant reminder that words, structures, habits, institutions, mindsets and actions reinforce racism and discrimination. Like all parents, I daydream different futures for her and wonder how her life will turn out. We think about the intersectionality that she may face all the time.
There is a lot to be done and, while change can't come quick enough, this is marathon, not a sprint. It's a long-term, continuous project to undo long-term structural racism and other forms of discrimination. All the while there is sadly a strong and steady push back in the other direction. 
A big push for social justice definitely helps, but this isn't a product launch or an election push. There is no moment of putting the feet up and saying, "Anti-racism. Shipped. Done." This isn't something that more technology can solve—most of it is part of the problem.
It requires constant mindfulness. Every act, big or small, every re-calibration and restructure—from huge changes down to not letting small things slide—add up. The aggregate positives make for systemic change, just as the aggregate negatives, however small, prop up existing structures. Be mindful all the time. It's not a one-off performance.
---
Sometimes you have to boil the ocean
With regards to world events, I'm giving an online talk with some audience participation this Thursday July 2nd for More Space For Light's Future of Now series. I'm going to be talking about Boiling the Ocean: complexity, Service Design, & Systems Thinking revisiting the thinking behind Design to the Power of Ten and countering that age-old design criticism "let's not boil the ocean." Sometimes you just have to.
You can sign up for free here.
---
Beyond the Double Diamond
My friend and ex-colleague Yuri Teodorowych wrote a very thoughtful piece titled Beyond the Double Diamond. He digs up some surprising history about the research that went into the double-diamond I wasn't aware of. Here are a couple of key quotes:
[I]t's symbolic of this process-ification of design, replacing higher order thinking, deep understanding and abstract thinking by giving us a general framework and process that is neither relevant nor specific to what we do. Much like Design Thinking™, the Double Diamond ultimately promotes and reinforces a view that design can be easily duplicated by anyone who rolls up their jeans and grows a beard, and that's a problem because it removes the thinking and understanding from the process and further implies that anyone can do it, which unfortunately isn't true.

And therein lies the problem with trying to create a linear, one-size-fits-all process, we think process can impart or replace mindsets, and swap behaviours and creativity with steps and actions

The Double Diamond also falls apart because it doesn't adequately define or emphasise design's role to criticise or challenge a subject or space, instead, it's often pulled by HCD or Design Thinking methods towards validation, consensus driven collaboration rather than a critical view that builds rigour and robustness.
It reminded of Kate Raworth's Doughnut Economics, which in many ways is an argument that the diagrammatic model we've been using to describe economics has become conflated with the real world. We've forgotten that it is an abstraction and abstractions tend to remove the messiness.
I've always preferred Damien Newman's Design Squiggle, since I think it's much closer to the messy, circuitous, parallel thinking that goes on as you think whilst doing design. 
In fact, the whole design process is really an act of abstraction meeting reality. You have a hypothesis that seems great in your head, but it's a Platonic ideal. As soon as it's made manifest and tangible, you see all the problems with it. Sometimes this process happens very quickly when sketching, sometimes much slower with prototypes or even finished, launched products and services. 
I still think the Double Diamond maybe has a role in being a kind of map or shorthand, but it does not, nor did it ever, represent a truthful view of the real process. The issue—and Yuri allude's to this—is that organisational cultures founded on principles of industrial production (assembly lines, Taylorism, etc.) are drawn to neat models like moths to a flame. The irony being that the very thing that gives them comfort—a tidy, explainable process—leads them into disaster.
---
The Linkhole
---
Book Corner
The book corner is unapologetically oriented towards Black Lives Matter this issue. I've also added in a few books that I read a while back that haven't seen so much attention, so these aren't all the same ones you've been seeing on many other lists: